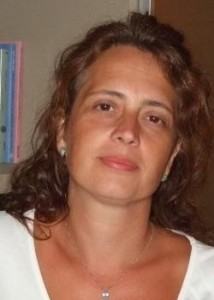 Maristella Matera – Associate Professor
Office: Politecnico di Milano – Dipartimento di Elettronica, Informazione e Bioingegneria (DEIB),
Via Ponzio, 34/5, 20133, MILANO.
Tel.:  ++39.02.2399.3408 – Fax: ++39.02.2399.3411 Email: maristella.matera@polimi.it
---
Short Bio. Maristella Matera received a "Laurea" Degree in Computer Science (cum laude) from University of Bari in 1994 and a PhD in Computer Science and Automation Engineering from Politecnico di Milano in 2000. At the beginning of her accademic carreer she had been awarded several fellowships for supporting her research work at Italian and foreign institutions. In particular, in 1996 she was visiting researcher at the Graphics, Visualization and Usability Center, at the Georgia Institute of Technology (Atlanta, USA). In 2002 she achieved a position as assistant professor at DEIB, then in 2010 as associate professor at the same department.
Maristella's research focuses on Web Engineering, with emphasis on design methods and tools for Web application development, and specifically concentrates on aspects such as Web mashups design, context-awareness, Web-based collaborative processes, Web usage analysis, Web usability and accessibility. She is author of about 150 papers and four books on the previous topics. She organized several international events related to the field of Web Engineering and HCI. She regularly serves as Program Committee member of several international conferences, and as reviewer for international journals. She teaches courses on Interaction Design, Computer Science Fundamentals, Algorithm and Data Strucutures.